Earn a Yeti® Thermos and ONE Month free!
Are you a current Trimble Ag Software customer? Do you have a friend, family member, or business associate who would benefit from working with our farm management software and apps, too?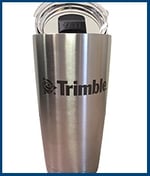 Fill out our referral form. If your referral is qualified by our team, you get a free 20 oz. Yeti® thermos! And, if your referral signs on as a customer, you both receive one month free of Trimble Ag Software! Here's how it works:
Step 1: After we receive your referral, we will send a short note to that person explaining why we are reaching out. It will be courteous, polite, and give you the credit.
Step 2: If and when your referral responds, one of our friendly team members will set up an introductory chat. If your referral is qualified we'll contact you to send a free 20 oz. Yeti® thermos!
Step 3: If your referral becomes a customer with us, you both receive a software reward (see below table). Otherwise, no hard feelings; we are always up for meeting new people!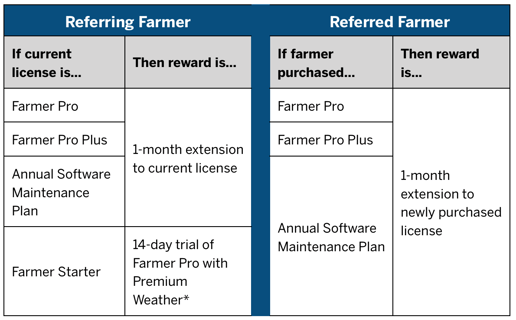 *Trial excludes the desktop software and functionality
Yeti® giveaway applies to United States only